CensusChannel LLC specializes in geodemographic research, analysis, and training. For over 30 years, the company's founder, Anthony "Tony" Fairfax, has provided consulting services that extended to various state, regional, and national organizations serving the public and private sectors.
The company provides consulting services focusing on the following:
– Redistricting Plan Development & Expert Services
– Professional Mapping Services
– ESRI: Hub Cloud, Web Applications, Dashboards
– Demographic Research & Analysis
– Census Data Mapping & Reports
– Demographic Voter Targeting and Mapping
– Unregistered Voter & GOTV Targeting Services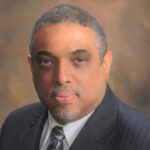 Anthony "Tony" Fairfax
CEO & Principal Consultant
Tony Fairfax is a CEO & Principal Consultant of CensusChannel LLC. Mr. Fairfax began his career as an electrical engineer for a manufacturing division of Teledyne Inc. and then for a government consulting firm, Engineering & Economic Research Systems. As an electrical engineer, Mr. Fairfax had a variety of duties including: project engineer, lead designer, and project manager for special projects.
However, for the past 31 years, Mr. Fairfax has worked as an independent demographic & mapping consultant. Specializing in redistricting, he personally developed hundreds of redistricting plans covering 22 different states. During the span of his consulting tenure, Mr. Fairfax provided demographic, mapping, and redistricting services and training to numerous major non-profit and public sector groups. Reaching a pivotal point in his career, Mr. Fairfax now provides expert reports, depositions, and testimony in state and federal court as a redistricting expert witness.
Mr. Fairfax has been interviewed dozens of times on his book, "The Presidential Trend." The book outlines a unique voting trend discovered by Fairfax pertaining to presidential elections.
He holds a Master's of Geospatial Information Science and Technology (MGIST) from NC State University and a Bachelor's degree in Electrical Engineering (BSEE) from Virginia Tech.